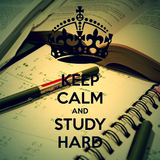 Class / Group Name


ICSE TOPPERS of 2016
Description
OK GUYZ BE COOL ASK UR DOUBTS I WILL HELP U
ResPaper Users in this Class / Group
Do you belong to this page? JOIN NOW!
Q & A

how to find the vegetation of given toposheet
Answer
asked by Pavan Sd 2 years ago

we have habit of exulting ______the defeat of our rivals. Fill the preposition.
Answer
asked by Saket Singh 3 years ago

Question is that zinc displaces hydrogen from h2SO4???y is it coz zn is more in electrochemical series r according to activity series ???plzz answer
Answer
asked by Sai Sumanth 3 years ago

In marking rivers should we mark the part of the river present in india only?like gomti ghagra ghandak or Kosi
Answer
asked by Tej Shah 3 years ago
Shared ResPapers
Click on "@Link" on a ResPaper and choose this group to share a ResPaper with your group.