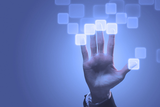 Class / Group Name


ICSE 2017 respaper 10th batch of 2017
Description
Hey Guys..My name is Vinayakan KS.. This is personally my account. But in respaper , I and my twin brother Vigneswaran use it together. His respaper User name is vignu_the_trex . Our exmas will finish tomorrow. So that means, this might be our last day together. Ive enjoyed very much with u guys. And it would be great if we continue our friendship much longer for our higher studies too.. Anybody wishing the same , please join this group...
ResPaper Users in this Class / Group
Do you belong to this page? JOIN NOW!
Q & A

can i get some guess paper or ur exams question paper of icse 10 for my refence for alf yearly exams . so can anyone help me
Answer
asked by Suresh Kumar 2 years ago

Expected this group to be active.....well it's ok
Answer
asked by Amu Arcade 2 years ago

Hey guys!! Enjoying ur holidays?! Respaper has bcome so very inactive.. I miss seeing my notifications and messages to be 9+..
Answer
asked by Deblina Bora 2 years ago
Shared ResPapers
Click on "@Link" on a ResPaper and choose this group to share a ResPaper with your group.
ResPaper MarketPlace
Teachers and Tutors :
Upload and Earn
from your original notes, question banks
and sample papers.