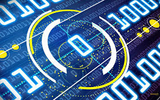 Class / Group Name


Computer Science and PCM Enthusiasts of 2017
Description
This group is mainly for CS. However, PCM (try avoiding Physics because there's already a group existing for that and because I don't like it *lol*) discussions too can take place here. Please do not quarrel. Share knowledge and let's rock it!
ResPaper Users in this Class / Group
Do you belong to this page? JOIN NOW!
Q & A

Guys plz check whether this question is wrong or not :- In H atom the energy of electron in the nth orbit is given as En = -13.6/n². Show that E(n+1) - En = -13.6/n² eV*2 for large value of n. #By large value of n ---> you can consider n+1 ~ n
Answer
asked by Richeek Das 3 years ago

guys....here's the link to the NTSE Stage 2 2017 question paper. Solve maths, it was really good. https://www.resonance.ac.in/answer-key-solutions/NTSE/2017/Stage-2/AnswerKey/SAT-Paper.pdf WARNING: The link address is misleading. u might think that its the answer key, but its not.. Cheers!!
Answer
asked by Sam307 3 years ago
Shared ResPapers
Click on "@Link" on a ResPaper and choose this group to share a ResPaper with your group.
ResPaper MarketPlace
Teachers and Tutors :
Upload and Earn
from your original notes, question banks
and sample papers.