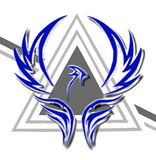 Class / Group Name


HFS 10th Students of 2015
Description
Just scholars and all ; But mostly insufferable know-it-all"s
ResPaper Users in this Class / Group
Do you belong to this page? JOIN NOW!
Q & A

In map work when it is asked to shade the regions having laterite soil in eastern India, do we have to shade parts of Odisha or West Bengal ?
Answer
asked by Rinki Lata 4 years ago

what goes up and down but never moves sideways?
Answer
asked by Shogun7 4 years ago
Shared ResPapers
ResPaper MarketPlace
Teachers and Tutors :
Upload and Earn
from your original notes, question banks
and sample papers.