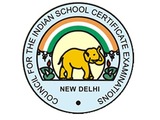 Class / Group Name


ICSE of 2016
ResPaper Users in this Class / Group
Do you belong to this page? JOIN NOW!
Q & A

Hydrochloric acid turns pink coloured potassium permanganate to which colour?
Answer
asked by Vivanth 2 years ago

how to find vegetation of the given toposheet
Answer
asked by Pavan Sd 2 years ago

i got 99% if any 1 wnt any hlp or crash course ..contact 7044922566. without any charges
Answer
asked by Ankit Kumar 3 years ago

hi i got 98% in boards if anyone has any doubts then please f*** off
Answer
asked by Unknown 3 years ago

How to distinguish between narrative and descriptive
Answer
asked by Smitha Menon 3 years ago
Shared ResPapers
ResPaper MarketPlace
Teachers and Tutors :
Upload and Earn
from your original notes, question banks
and sample papers.