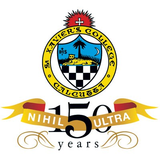 Class / Group Name


St. Xavier's Collegiate School, Kolkata of 2021
Description
Hi!!...The Official SXCS respapers Group... Join if you are a Xaverian...and we may share our notes and ideas,views,etc.
ResPaper Users in this Class / Group
Do you belong to this page? JOIN NOW!
Q & A
Shared ResPapers
Click on "@Link" on a ResPaper and choose this group to share a ResPaper with your group.